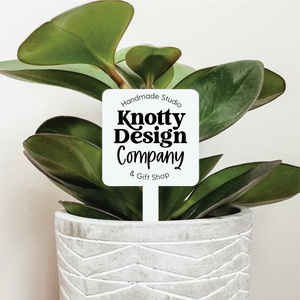 Please upload a high resolution PNG or JPEG image of your logo. The image will be printed exactly as submitted. Logo design/creation services are not included with this product.
Laser cut from 1/8" thick white acrylic and printed with permanent ink. Individually packaged in a clear bag.

Each plant marker measures approximately 2 inches wide by 5 inches tall (including the spike).

Please note that colours may appear differently due to your device's screen resolution, brightness, and settings.